What does a Network Administrator do?
Would you make a good Network Administrator? Take our career test to find out how you match with this and over 800 other careers.
Take Free Career Test
What is a Network Administrator?
A Network Administrator is a specialized type of Computer Systems Administrator. Also known as: Network Admin.
A network administrator is someone who implements, manages and troubleshoots a company's networks. He or she will take a look at a company's needs and will oversee the communication systems to ensure information is flowing properly within the organization.
A network administrator will continually check data to make sure the system is optimized, and will look for problems that could either be caused by the network or another user. They ensure new users have been trained properly in network usage and train fellow employees on proper uploading and downloading of material that could affect the network.
What does a Network Administrator do?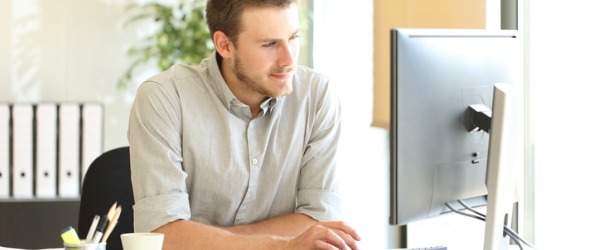 Network administrators analyze the needs of an organization, install and maintain the necessary hardware and software to meet those needs, and solve any problems that arise along the way. A network administrator's job can be wide or narrow depending on the organization and how complex its networks are.
Responsibilities of network administrators may include:
Installing & supporting an organization's network and computer systems
Monitoring the network systems to improve performance
Ensuring availability to all system users
Examining website functions to ensure optimal performance
Maintaining system security & telecommunication networks
Upgrading network and computer systems
Fixing problems with the network and its hardware, software, and systems
A network administrator's workday responsibilities can be grouped into the areas of implementation, management, troubleshooting, and self-education:
Implementation - includes installing and configuring networking software and applications software, laying out and connecting cables between servers and nodes, establishing user accounts, installing wireless transmitters and receivers, and installing storage area networks.
Management - includes training new users, updating network, application and security software; maintaining user accounts and access privileges; monitoring daily server traffic and system usage; maintaining network logs; performing scheduled tests; performing scheduled backups; assisting with special projects; and writing user documentation.
Troubleshooting - includes responding to user reports about service interruptions, analyzing network logs, and applying appropriate solutions. Solutions include adjusting software configurations, installing patches, restoring broken or intermittent connections, and rebooting the entire system.
Self-education - includes researching hardware and software upgrades, reading trade publications to keep abreast of new networking technology, recommending purchases, and helping with planning and designing special projects.
Find your perfect career
Would you make a good network administrator? Sokanu's free assessment reveals how compatible you are with a career across 5 dimensions!
Take the free career test
What is the workplace of a Network Administrator like?
Network administrators typically work full-time in an office setting, and overtime work is often required. Network administrators are in demand in a variety of areas, such as computer system design firms; manufacturers; landline telecommunications companies; elementary, secondary and postsecondary schools; financial services firms; and local, state and federal agencies.
Jobs
| Title | Company | Location | Info |
| --- | --- | --- | --- |
Further Reading
What Does a Network Administrator Do? A Behind-the-Scenes Look www.rasmussen.edu

The field of computer systems design is a fun, fast-changing world that we interact with every day. From scheduling doctor's appointments to checking your bank balance online to reading an online article—behind each computer network is a network administrator who keeps things running smoothly.

What Does a Network Administrator Do? learn.org

Network administrators can implement, manage and troubleshoot networks. It is their duty to study a company's needs and organize their computer system to work throughout the building.
Find your perfect career
Would you make a good network administrator? Sokanu's free assessment reveals how compatible you are with a career across 5 dimensions!
Take the free career test
Close ×
Have you checked your email?
We emailed you a login link when you signed up, so you likely don't have or need a password. Just click the link to log back in at any time.
If you're still having trouble logging in, try the link below or contact our support team.
Reset Password