Discover your perfect career.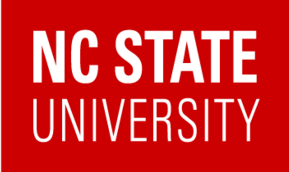 NC State has partnered with Sokanu to provide the most innovative, inspiring and complete career exploration experience.
Sokanu's interactive, engaging 30 minute assessment matches you to our current database of over 800 careers.
Take the career test
Trusted by millions
Leading global organizations choose Sokanu to power their career platforms
It was really convenient; not all that time consuming. Also, the results were so accurate to what I believe I'm interested in. Also, easy to use.
I'm going to university next year and I was really struggling with what to choose, Sokanu really helped.
Definitely great feedback about my careers choice. This made me second guess what I want to major in! Thank you!!!
254,433,836
questions answered
Take our questionnaire
After signing up you'll be taken directly to the world's most advanced career assessment. Our recommendations improve in real-time as you answer more questions. Finish the short assessment in one sitting, or log back in at any time and get results at your own pace.
Explore your matches
Sort and filter your matches based on what's important to you. Dive deep into the characteristics of different careers and their workplaces and find your ideal match.
Anthropologist

Web Developer

Childcare Worker

Carpenter

Video Game Designer

Particle Physicist

Music Producer

Optometrist

Statistician
Learn about yourself
Go beyond career matching and get insight into yourself and what truly matters to you. Our detailed reports help you determine what really matters to you.
Trait Report

See all of your 146 traits in one place, and how you score relative to other people on Sokanu.

Personality Report

An insightful written-word report, looking at your strengths, weaknesses, and styles.
Ready to discover your perfect career?