What does a Plumber do?
Would you make a good Plumber? Take our career test to find out how you match with this and over 800 other careers.
Take Free Career Test
What is a Plumber?
Also known as: Commercial Plumber, Service Plumber, Residental Plumber, Drain Technician, Journeyman Plumber.
A plumber is someone who installs and maintains pipes in our homes and businesses. These pipes need to be installed and maintained for potable water, drainage, irrigation and sewage, as well as other uses. Plumbers can be involved in hands-on work or may work in a design capacity, drafting blueprints and helping make the installation process more efficient. This is a profession with an extensive number of possible career paths. Some of the best paying jobs are in the more unusual specialities, since there is less competition.
This can be a very rewarding career, as evidenced by survey data that indicates that licensed professionals in the field tend to remain in the profession for their entire career. Many even continue part-time, well past the usual retirement age, helping the next generation by providing apprenticeships and learning opportunities.
What does a Plumber do?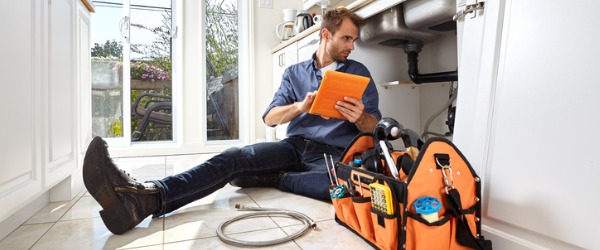 Someone interested in becoming a plumber would be interested to know that the stereotypical job as a residential plumber is only a small portion of the available career opportunities for an experienced professional.
An expert in plumbing is aware of building regulations and safety standards and works to make sure these standards are upheld. Legal expertise can also be an aspect of plumbing, since the laws regulating this trade vary depending on where you live, and can be difficult for a layperson to understand. Testing pipes for leakage using air pressure and other gauges, and also the ability to construct new pipe systems by cutting, fitting, measuring and threading pipes are some of the other more involved aspects of plumbing.
Plumbers often work right alongside architects, as they can contribute valuable knowledge about the best positions for wall passage and fixture locations, saving the architect valuable time and avoiding expensive mistakes.
Find your perfect career
Would you make a good plumber? Sokanu's free assessment reveals how compatible you are with a career across 5 dimensions!
Take the free career test
What is the workplace of a Plumber like?
Job security tends to be good in this field, because people will always need plumbing. A day in the life of a plumber might include fielding midnight phone calls from a frantic customer with a broken pipe, or it might involve working for an architectural firm or on a construction site.
Many plumbers are self-employed or work for a small business employing less than ten people, though some might find working for larger entities or the government is more desirable. Many large buildings employ their own staff, including school districts, college campuses, airports, and municipal buildings. The military is another large employer of plumbing professionals, though past experience as a member of the armed forces may be a prerequisite.
Simply put, anywhere that has or needs to have running water is an opportunity for potential customers. Even motor vehicles such as buses, recreational vehicles, large airplanes, yachts, and cruise ships all need the installation of plumbing and will need repair work from time to time.
Jobs
| Title | Company | Location | Info |
| --- | --- | --- | --- |
Further Reading
Day In The Life Of A Commercial Plumber www.eplumbingcourses.com

A typical day in the life of a commercial plumber will include between 8-10 hours of work time every day, with the average workweek being between 4- 5 days.

Meet Jack The Plumber/ Philosopher gselevator.wordpress.com

Forgoing college in lieu of learning a trade isn't about embracing mediocrity; it's just plain common economic sense, particularly in light of the current employment dynamic.
Collections With This Career
Over the coming decades, some careers are expected to be more in demand than others. Occupations that are expected to have above-average opportunities are highlighted in this collection. Read More

Discover careers that are good for people who like Installation. Read More

Discover careers for people who are interested in Skilled Trades. Read More
Find your perfect career
Would you make a good plumber? Sokanu's free assessment reveals how compatible you are with a career across 5 dimensions!
Take the free career test
Close ×
Have you checked your email?
We emailed you a login link when you signed up, so you likely don't have or need a password. Just click the link to log back in at any time.
If you're still having trouble logging in, try the link below or contact our support team.
Reset Password