What does a Private Detective do?
Would you make a good Private Detective? Take our career test to find out how you match with this and over 800 other careers.
Take Free Career Test
What is a Private Detective?
A Private Detective is a specialized type of Detective. Also known as: Private Investigator.
A private detective is someone who delves into things, finds facts, and analyzes information about legal, financial, and personal matters. They offer many services, including verifying people's backgrounds, tracing missing persons, investigating computer crimes, and working for celebrities.
What does a Private Detective do?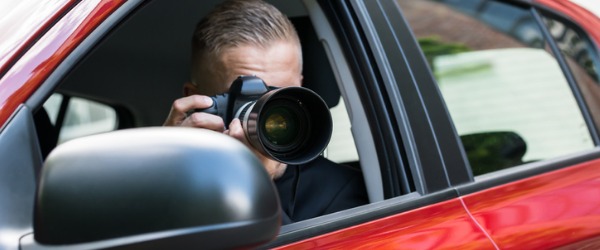 Private detectives typically do the following:
Interview people to gather information
Do various types of searches, using computer or non-computerized records
Conduct surveillance (looking for, following, or watching a person without that person noticing)
Collect evidence to present in court
Verify employment, income, and facts on a person's background
Investigate computer crimes, such as identity theft and illegal downloads
Help in cases of criminal and civil liability, missing-persons cases, and insurance claims and fraud
Private detectives typically work for individuals, attorneys, or businesses. Some have their own investigative agency. Private detectives offer many services, based on clients' needs. They may perform pre-employment background checks, look into accusations that someone has been stealing money from a company, or prove/disprove infidelity in a divorce case.
Private detectives use a variety of tools when researching the facts in a case. Much of their work is done with a computer, which allows them to quickly get information, such as records of a person's prior arrests, telephone numbers, social networking-site details, and emails. They make phone calls to verify facts, such as a person's income and place of employment. They also interview people when conducting a background investigation. Investigators may go undercover, pretending to be someone else to go unnoticed, to get information, or to observe a suspect.
Detectives also conduct surveillance when investigating a case. They may watch a site, such as the person's home or office, often from an inconspicuous location or a vehicle. Using photographic and video cameras, binoculars, and global positioning systems (GPS), detectives gather information on persons of interest.
Detectives and investigators must be mindful of the law when conducting investigations, and have a good understanding of federal and local laws, such as the privacy laws. However, as the legality of certain methods may be unclear, investigators and detectives must make use of good judgment when deciding how to pursue a case. They must collect evidence properly, so that it can be used legally in court.
Find your perfect career
Would you make a good private detective? Sokanu's free assessment reveals how compatible you are with a career across 5 dimensions!
Take the free career test
What is the workplace of a Private Detective like?
Private detectives work in a wide variety of environments, depending on the case they are working on. Some spend more time in their offices conducting computer searches and making phone calls. Others spend more time in the field, conducting interviews or doing surveillance. Surveillance can be time consuming.
Investigators generally work alone, but they may work with others while conducting surveillance or following a subject. Some of the work involves confrontation, so the job can be stressful and dangerous. Some situations, such as certain bodyguard assignments for corporate or celebrity clients, call for the investigator to be armed. In most cases, however, a weapon is not necessary because the private detectives and investigators' main purpose is information gathering, not law enforcement or criminal apprehension.
Owners of investigative agencies have the added stress of having to deal with demanding, and sometimes distraught, clients. Private detectives often work irregular hours because they need to conduct surveillance and to contact people outside of normal work hours. They may work early mornings, evenings, weekends, and holidays. In addition, they may have to work outdoors, or from a vehicle, in all kinds of weather.
Jobs
| Title | Company | Location | Info |
| --- | --- | --- | --- |
Collections With This Career
Discover careers for people who are interested in Protective Services. Read More

Examples of Realistic careers, occupations that match Holland's Realistic personality type. Read More

These are the careers with the highest paying jobs for realistic individuals who like working with their hands. Read More
Find your perfect career
Would you make a good private detective? Sokanu's free assessment reveals how compatible you are with a career across 5 dimensions!
Take the free career test
Close ×
Have you checked your email?
We emailed you a login link when you signed up, so you likely don't have or need a password. Just click the link to log back in at any time.
If you're still having trouble logging in, try the link below or contact our support team.
Reset Password