What does a Property Manager do?
Would you make a good Property Manager? Take our career test to find out how you match with this and over 800 other careers.
Take Free Career Test
What is a Property Manager?
Also known as: Property Management Specialist, Industrial Property Manager, Commercial Property Manager, Residential Property Manager, Estate Manager, Professional Property Manager.
A property manager is someone who takes care of the many aspects of residential, commercial, or industrial properties. They make sure the property is rented, looks nice, operates smoothly, and preserves its resale value. Property managers usually work in an office environment, often onsite.
What does a Property Manager do?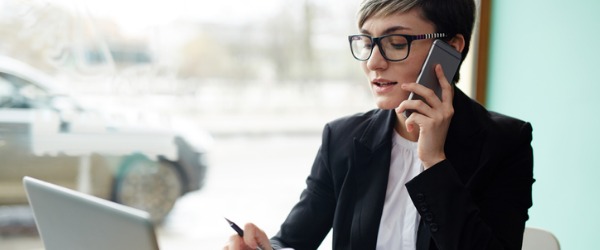 Property managers typically do the following:
Meet with, and show properties to, prospective renters
Discuss the lease and explain the terms of occupancy
Collect monthly fees from tenants
Inspect all building facilities, including the grounds and equipment
Arrange for new equipment or repairs as needed to keep up the property
Pay or delegate paying of bills, such as mortgage, taxes, insurance, payroll, and cleaning
Contract for trash removal, swimming pool maintenance, landscaping, security, and other services
Investigate and settle complaints, disturbances, and violations
Keep records of rental activity
Prepare budgets and financial reports
Know and comply with local fair housing laws; do not discriminate when renting or advertising
When owners of homes, apartments, office buildings, or retail or industrial properties lack the time or expertise needed for the day-to-day management of their real estate properties, they often hire a property or real estate manager or a community association manager. Managers are employed either directly by the owner or indirectly through a contract with a property management firm.
Find your perfect career
Would you make a good property manager? Sokanu's free assessment reveals how compatible you are with a career across 5 dimensions!
Take the free career test
What is the workplace of a Property Manager like?
About half of property managers are self-employed. Nearly all work out of an office. However, many managers spend much of their time away from their desks. Onsite managers, in particular, may spend a large part of their work day visiting the building engineer, showing apartments, checking on the janitorial and maintenance staff, or investigating problems reported by residents. Real estate asset managers may spend time away from home while travelling to company real estate holdings or searching for properties to buy.
Property managers often must attend evening meetings with residents, property owners, community association boards of directors, or civic groups. As a result, long hours are common. Some apartment managers are required to live in the apartment complexes where they work, so that they are available to handle emergencies, even when they are off duty.
Most property managers work full time. Many apartment managers get time off during the week so that they can work on weekends to show apartments to prospective renters.
Jobs
| Title | Company | Location | Info |
| --- | --- | --- | --- |
Collections With This Career
ENTP personalities love to brainstorm, think big, and argue to prove a point, but they will avoid getting caught doing the 'grunt work' at all costs. Read More

Discover careers for people who are interested in Management. Read More
Find your perfect career
Would you make a good property manager? Sokanu's free assessment reveals how compatible you are with a career across 5 dimensions!
Take the free career test
Close ×
Have you checked your email?
We emailed you a login link when you signed up, so you likely don't have or need a password. Just click the link to log back in at any time.
If you're still having trouble logging in, try the link below or contact our support team.
Reset Password