What does a Registered Nurse do?
Would you make a good Registered Nurse? Take our career test to find out how you match with this and over 800 other careers.
Take Free Career Test
What is a Registered Nurse?
A Registered Nurse is a specialized type of Nurse. Also known as: RN, Registered General Nurse.
A registered nurse is a valuable and important part of any healthcare system. They provide and coordinate patient care, provide advice and emotional support to patients and their family members, and educate patients and the public about various health conditions and on how to prevent future illnesses. Their role covers the administrative, the medical, and the personal side of things as they assess and work with patients of all backgrounds and ages.
What does a Registered Nurse do?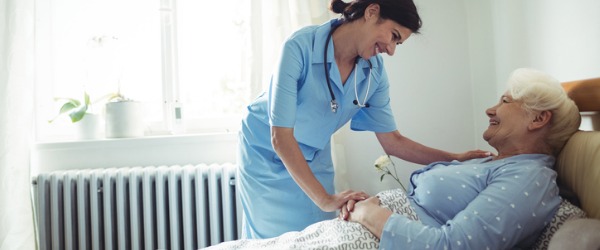 A registered nurse is part of a support system, and has a variety of tasks they take care of on a daily basis. They administer medication, keep records, monitor patients, consult with other healthcare providers, and educate individuals and their families on healthcare. They must be problem solvers and critical thinkers, as well as empathetic towards their patient's needs. It is a combination of both intelligence and compassion that makes a great registered nurse.
It is important that registered nurses stay up to date with any new technology and tools, as these skills help provide patients and families with the best care and also help to support the physician with the care of the patient. Some registered nurses go on to attain a leadership position, such as the role of nurse manager.
Responsibilities of a registered nurse:
Evaluate and record patient symptoms
Help doctors during exams and surgeries
Dress wounds and incisions
Teach patients about self-care and healthy habits
Lab work
Review patient treatment plans and measure progress
Act as supervisor to some nurses
Find your perfect career
Would you make a good registered nurse? Sokanu's free assessment reveals how compatible you are with a career across 5 dimensions!
Take the free career test
What is the workplace of a Registered Nurse like?
A registered nurse can work in a variety of places, and will typically contribute to a larger medical team's mission. They can be found in nursing care facilities, physician's offices, clinics, operating rooms, intensive care, ambulatory care, hospitals, schools, correctional facilities, home healthcare services, and the military.
A licensed practical nurse can perform simple and occasionally more complex procedures, but is under the supervision of a registered nurse or a physician. They keep records, administer basic care, are able to administer most medications, and can perform CPR. They have approximately two years of training and are licensed.
A registered nurse usually has a bachelor's degree in nursing, along with many hours of clinical experience. They must also pass examinations before earning the registered nurse title. They provide direct care to their patients, as well as supervise orderlies, nursing assistants and licensed practical nurses.
Also relevant for Nurse
Jobs
| Title | Company | Location | Info |
| --- | --- | --- | --- |
Collections With This Career
Discover careers that are good for people who like Service Orientation. Read More

Over the coming decades, some careers are expected to be more in demand than others. Occupations that are expected to have above-average opportunities are highlighted in this collection. Read More

Discover careers for people who are interested in Healthcare service. Read More
Find your perfect career
Would you make a good registered nurse? Sokanu's free assessment reveals how compatible you are with a career across 5 dimensions!
Take the free career test
Close ×
Have you checked your email?
We emailed you a login link when you signed up, so you likely don't have or need a password. Just click the link to log back in at any time.
If you're still having trouble logging in, try the link below or contact our support team.
Reset Password