What does a Social Worker do?
Would you make a good Social Worker? Take our career test to find out how you match with this and over 800 other careers.
Take Free Career Test
What is a Social Worker?
Also known as: Direct Service Social Worker.
There are two main types of social workers: direct-service social workers, who help people solve and cope with problems in their everyday lives, and clinical social workers, who diagnose and treat mental, behavioural, and emotional issues. A social worker can work in a variety of settings, including mental health clinics, schools, hospitals, and private practices.
What does a Social Worker do?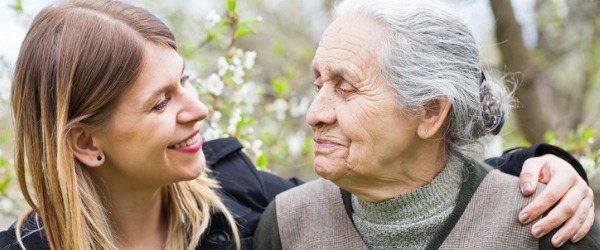 A social worker helps people cope with challenges in every stage of their lives. They help with a wide range of situations, such as adopting a child or being diagnosed with a terminal illness. Social workers work with many populations, including children, people with disabilities, and people with addictions.
Direct-service social workers typically do the following:
Identify people who need help
Assess clients' needs, situations, strengths, and support networks to determine their goals
Develop plans to improve their clients' well-being
Help clients adjust to changes and challenges in their lives, such as illness, divorce, or unemployment
Research and refer clients to community resources, such as food stamps, child care, and healthcare
Help clients work with government agencies to apply for and receive benefits such as Medicare
Respond to crisis situations, such as natural disasters or child abuse
Advocate for and help clients get resources that would improve their well-being
Follow up with clients to ensure that their situations have improved
Evaluate services provided to ensure that they are effective
Clinical social workers typically do the following:
Diagnose and treat mental, behavioural, and emotional disorders, including anxiety and depression
Provide individual, group, family, and couples therapy
Assess clients' histories, backgrounds, and situations to understand their needs, as well as their strengths and weaknesses
Develop a treatment plan with the client, doctors, and other healthcare professionals
Encourage clients to discuss their emotions and experiences to develop a better understanding of themselves and their relationships
Help clients adjust to changes in their life, such as a divorce or being laid-off
Work with clients to develop strategies to change behaviour or cope with difficult situations
Refer clients to other resources or services, such as support groups or other mental health professionals
Evaluate their clients' progress and, if necessary, adjust the treatment plan
Many clinical social workers work in private practice. Some work in a group practice with other social workers or mental health professionals. Others work alone in a solo practice. In private practice, clinical social workers often do administrative and recordkeeping tasks. Among these tasks is working with clients and insurance companies to receive payment for their services. In addition, social workers market their practice to bring in new clients and to network with other professionals who may recommend them.
Find your perfect career
Would you make a good social worker? Sokanu's free assessment reveals how compatible you are with a career across 5 dimensions!
Take the free career test
What is the workplace of a Social Worker like?
Social workers typically work in the following settings:
Hospitals and clinics
Nursing homes
Community mental health clinics
Private practices
State and local governments
Schools
Colleges and universities
Substance abuse clinics
Military bases and hospitals
Although most social workers work in an office, they may spend a lot of time away from the office visiting clients. School social workers may be assigned to multiple schools and travel around the school district to see students. Understaffing and large case loads may make the work stressful.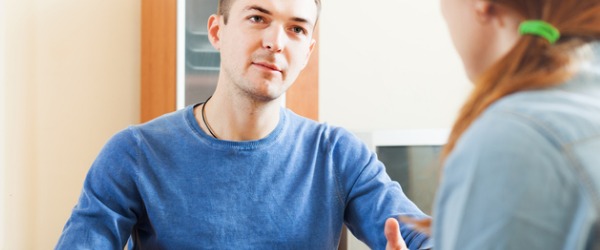 There are many areas a social worker can work in, but there are a few areas that are more popular than others: Medical/Public Health, Substance Abuse, Mental Health, Child Welfare, and School Social Work.
A social worker acts as a client advocate, educator, coordinator of care, and an adviser. He or she will work as a liaison with the family, and will look at helping with finances, admissions, discharges, housing, follow-up appointments to outside services, and is sometimes the link to the courts and any legal procedures.
A psychologist works with individuals, couples, and families by identifying and diagnosing mental behavioural and emotional disorders. He or she will then develop a treatment plan, and if necessary, collaborate with doctors or social workers to help the patient carry through with the desired changes. In a nutshell, a social worker addresses problems within our society. A psychologist addresses problems due to our society.
Also relevant for Psychologist
Social workers are dedicated people that provide valuable services to families and their communities. Unfortunately, the social work profession is known for its low pay. Many social workers regret getting into the profession for this reason.
What is interesting to note is that it depends on which branch of social work you will choose that will dictate your salary. Social workers will not be able to make a good salary if they work, for example, at a homeless shelter. It would be better to volunteer their time at a homeless shelter instead, and keep that as a charitable aspect of their life.
If one wants to make a respectable salary, then choosing a branch of social work that commands more money is necessary. For example: providing therapy for veterans via the VA, providing child assessments for divorce lawyers, providing medical discharge planning, supervising child abuse investigations, etc., are some options. It is very important to define the professional aspect of social work as something different from the charitable aspect of social work in order to avoid disappointment.
Students choose this profession based on a belief that with good intentions and a love for helping people, all clients will benefit and flourish from their services. Unfortunately, not all clients want to change, or they are unable to, for a variety of reasons. Some clients will be grateful, some won't progress the way you would have hoped. Every client's life will be touched by you in different ways. It's good to be realistic about what to expect when going into this career.
Most people don't understand exactly what this career entails. As a social worker, you'll spend your days advocating for others and helping them wade through difficult situations. There are clients whose stories will be sad, and their words will trigger thoughts and feelings in you. It's important to keep up your own personal therapy (in fact, it's recommended), and to use your supervisor to process the feelings that clients trigger in you. It's good to have the mindset of expecting the unexpected, as something could go wrong on any given day, considering how many people you'll be working with. One of the hardest parts of the job is not dealing with clients, but figuring out how to navigate the system, the culture, dealing with ethical challenges, and learning the best way to work with peers.
Jobs
| Title | Company | Location | Info |
| --- | --- | --- | --- |
Collections With This Career
INFP personalities are true idealists, possessing a rosy outlook and always searching for ways to make things better. Read More

ENFJs have strong personalities, and people are naturally drawn to them due to their authenticity, confidence and ability to guide those around them. Read More

ISFJ individuals have excellent analytical abilities, great people skills, and healthy social relationships. They are meticulous to the point of perfectionism, and consistently strive to make others happy. Read More

ESFJs project warmth through a genuine interest in the well-being of others. They have the ability to bring out the best in people and want to understand other points of view. Read More

Career Technical Education (CTE) is preparing students of all ages to help drive America's success and vitality, providing students with the academic and technical skills, knowledge and training necessary to succeed in future careers and to become lifelong learners. Read More

The most common careers people pursue after attaining a Psychology degree. Read More

The most common careers people pursue after attaining a Sociology degree. Read More

Most empaths have a mission to help heal other people, animals, plants, and our planet. Read More

The most common careers people pursue after attaining a Philosophy And Religious Studies degree. Read More
Find your perfect career
Would you make a good social worker? Sokanu's free assessment reveals how compatible you are with a career across 5 dimensions!
Take the free career test
Close ×
Have you checked your email?
We emailed you a login link when you signed up, so you likely don't have or need a password. Just click the link to log back in at any time.
If you're still having trouble logging in, try the link below or contact our support team.
Reset Password