What does a Technical Product Manager do?
Would you make a good Technical Product Manager? Take our career test to find out how you match with this and over 800 other careers.
Take Free Career Test
What is a Technical Product Manager?
A Technical Product Manager is a specialized type of Product Manager. Also known as: TPM.
A technical product manager is a product manager who also has a technical background. He or she is able to provide product vision, create a roadmap, and bring a product to life. These product managers understand the company's technology at a deep level and can interact with the development team to lead the strategy for the product. They are the glue between the business side and technical side of an organization.
Many companies often employ both a business-minded product manager and a technical product manager; one person leading product who can answer the "why" and "what", and one who can answer the "how." The focus is the same as for every product manager - to keep customer focus, drive a vision, and ensure the product meets the market's needs.
What does a Technical Product Manager do?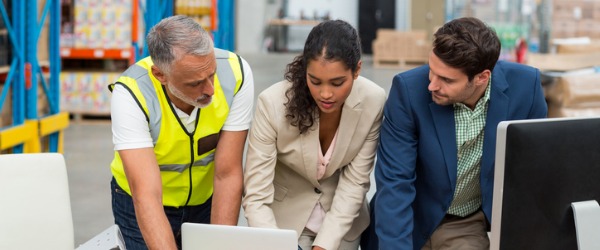 A technical product manager is a business role that is mainly focused on technology as opposed to a technology role that has no responsibility for a product's market success. A big part of their job is taking business requirements and translating them into technical requirements. Technical product managers identify customer needs, develop strategies to meet customer demands, work with the necessary departments to implement the latest technology, and monitor progress.
The technical product manager may conduct surveys or contact existing customers directly so as to understand exactly what customers are looking for. Doing this is extremely important to a company's success and long term growth. Once a technical product manager has a clear vision of what the customer needs, it's up to him or her to create a roadmap to meet those needs. They often work with either a dev manager or the development team to come up with time estimates for work to be done, dependencies, and difficulty of work.
The rapid progress of technology means that technical product managers need to stay on top of technological advancement in order to optimize product creation. They may spend a significant amount of time in researching new technological trends so as to figure out how to integrate them into their products and company. This up-to-date knowledge gives technical product managers the opportunity to communicate with CIOs and CTOs, helping them to understand technical challenges that the company may be facing and giving them the insight to make educated decisions.
Responsibilities of a technical product manager:
Monitor and analyze market trends
Study competitors' services and products
Explore new ways of improving existing services and products
Provide product training and technical expertise
Identify and present innovative product solutions
Work with development leads so that product requirements are understood
Work with project management software
Work within a software development methodology like AGILE
Coordinate product releases with marketing, sales, and development teams
Answer product related inquiries
Find your perfect career
Would you make a good technical product manager? Sokanu's free assessment reveals how compatible you are with a career across 5 dimensions!
Take the free career test
What is the workplace of a Technical Product Manager like?
As companies grow, the technical product management role entails three functions: technical product strategy, technical product management, and product marketing. In a small company, all of these functions are performed by one person. In large companies, they are performed by separate departments. Technical product managers may report to Development or Engineering, however some report directly to the CIO or CTO, acting as his or her representative at the product level.
Jobs
| Title | Company | Location | Info |
| --- | --- | --- | --- |
Further Reading
The Top 5 Technical Skills Every Product Manager Should Know community.uservoice.com

I have been the least technical person on a very technical team and the most technical person on a fairly non-technical team. It all depends on how you work with your teammates' skills.

The Product Manager vs. the Technical Product Manager blog.aha.io

You see a lot of articles that advise on whether product managers should invest in learning technical skills. In fact, that is usually one of the most popular threads on PM forums. That might lead you to think that technical product manager is a hybrid product management/engineering role. Not so fast.

What is a Technical Product Manager, Anyway? www.mindtheproduct.com

What does it really mean to be a "Technical" Product Manager? And how is it different from just a Product Manager? In this post, I share the difference between these titles plus key Do's and Don't's to help you succeed as a Technical Product Manager.
Find your perfect career
Would you make a good technical product manager? Sokanu's free assessment reveals how compatible you are with a career across 5 dimensions!
Take the free career test
Close ×
Have you checked your email?
We emailed you a login link when you signed up, so you likely don't have or need a password. Just click the link to log back in at any time.
If you're still having trouble logging in, try the link below or contact our support team.
Reset Password