What does a Wedding Planner do?
Would you make a good Wedding Planner? Take our career test to find out how you match with this and over 800 other careers.
Take Free Career Test
Certificate or Associate's degree
What is a Wedding Planner?
A Wedding Planner is a specialized type of Event Planner. Also known as: Wedding Consultant, Bridal Consultant.
A wedding is one of the most significant and happiest events in a couple's life. It can also be one of the most stressful. A wedding planner is someone who helps couples with the planning, organization, and management of their wedding. Hiring a wedding planner is like buying peace of mind, and well worth the monetary outlay to ensure that all the details are taken care of.
If you are a great listener, have a caring personality and love to help people, wedding planning may be a great career choice for you. Brides and grooms rely upon their wedding planner to be a calming presence and to also have a voice of reason throughout the wedding process.
What does a Wedding Planner do?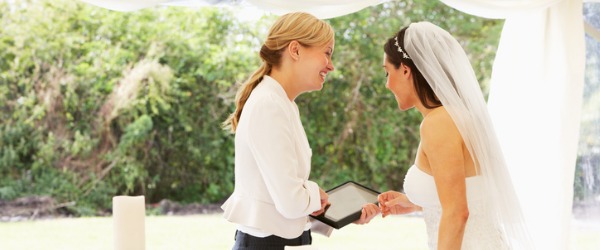 A wedding planner will typically start by meeting with the couple for a consultation in order to understand their needs and wants. This includes not only the particulars for the wedding day itself, but for any other related events (the rehearsal and rehearsal dinner, the next day brunch etc). The planner will also ask what the couple's budget is, and based on that, explain what services they can expect to get for that amount. Getting a clear feel and understanding for the couple's taste and their overall vision is important; this is where great listening skills come into play.
The wedding planner will present the couple with a contract for their services, outlining in detail what they can expect to get. An experienced wedding planner has many contacts in the business, and has successfully organized many previous weddings, therefore is able to knowledgeably suggest reception venues that have the perfect view, or wedding locations that have an amazing feel and vibe. They know what they can accomplish with the budget they are given, and can either introduce the couple to vendors and services that can accommodate a lavish wedding, or vendors and services that specialize in catering to small budgets. They are also quite often able to get discounts on services, which they can pass on to their clients.
Some of the services a wedding planner can provide include:
arranging the florist
arranging the caterer
arranging the printer (for invitations)
help with choosing bridesmaid dresses and other wedding party attire
help with choosing a bridal gown/groom's wear
help with picking wedding favours
help with designing reception look and feel
help with lighting and visual details
help with any details that may have been overlooked
help create an overall unified feel and look
meeting and negotiating with vendors
being there for deliveries
handling any unexpected hiccups
running the rehearsal
setting up the ceremony
setting up the reception
setting up the timelines (for both the wedding and reception)
making sure the wedding party is on time
making sure the wedding party is in the right place at the right time
dealing with any unruly guests (or uninvited wedding crashers)
making sure that the venue is left clean
making sure that the deposits are given back
making sure that any rentals or borrowed items are returned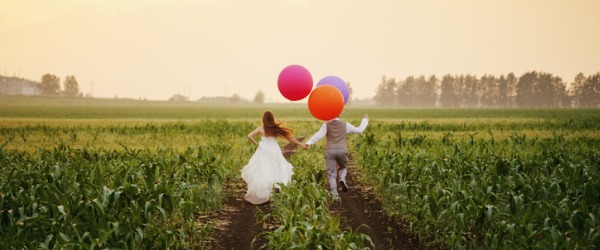 Find your perfect career
Would you make a good wedding planner? Sokanu's free assessment reveals how compatible you are with a career across 5 dimensions!
Take the free career test
What is the workplace of a Wedding Planner like?
A wedding planner doesn't have a typical nine to five work schedule, and sometimes needs to work a combination of days, evenings and weekends in order to meet their client's needs. Clients typically work during the day, and therefore want to meet with their planner after work or on weekends.
Most weddings are on Saturdays, so during the busy months of the year, a wedding planner can count on working almost every weekend. Busy months vary, depending on where you live. If living in the south, the busy months will be spring and fall when the weather is more optimal. If living in the north, summer months will be the busiest time of the year.
During the actual wedding day, hard physical work is to be expected. Wedding planners are on their feet all day long, and well into the night (wearing high heels is not recommended). They could be helping with table linens, moving boxes, lighting candles, setting up flowers, or putting out any number of small fires and overseeing a plethora of small details - the ultimate goal is to always make sure that the bride and groom are blissfully unaware of any upsets. It can be mentally exhausting work as well, as a wedding planner has to be on top of their game all day long.
The reward comes from seeing their hard work come together, seeing their client's joy and happiness, and knowing that the day will be remembered for years to come.
Jobs
| Title | Company | Location | Info |
| --- | --- | --- | --- |
Further Reading
Good Qualities of a Wedding Planner work.chron.com

Planning a wedding can be an extremely stressful undertaking, and many brides turn to wedding planners to help them organize what could be the biggest day of their lives. A wedding planner helps the bride plan all aspects of the wedding, from the bigger pieces like the church and reception hall, to smaller details, such as table favours and bridesmaids dresses. Good wedding planners have certain qualities that help them to fulfill their duties.

Day In The Life - Wedding and Event Planners www.plannerslounge.com

We feature wedding and event planners from around the world with many different levels of experience.

A Day In The Life of a Celebrity Wedding Planner www.fastcompany.com

David Tutera, party planner to the stars, has kickstarted entire industries with his decorating decisions. That whole long table trend happening in farmhouse weddings across America right now—he started that. (Or so he claims.)
Collections With This Career
Most empaths have a mission to help heal other people, animals, plants, and our planet. Read More

Discover careers that are good for people who like Time Management. Read More

ESFPs love people and new experiences. They are lively and fun, enjoy being the centre of attention, and relish excitement and drama in their lives. Read More

Discover careers for people who are interested in Management. Read More

Discover careers for people who are interested in Personal service. Read More

Outgoing and extroverted jobs best suit people who aren't afraid to put themselves forward, speak up and stand out from the crowd. Read More
Find your perfect career
Would you make a good wedding planner? Sokanu's free assessment reveals how compatible you are with a career across 5 dimensions!
Take the free career test
Certificate or Associate's degree
Find your perfect career
Would you make a good wedding planner? Sokanu's free assessment reveals how compatible you are with a career across 5 dimensions!
Take the Free Career Test