What does a Multimedia Animator do?
Would you make a good Multimedia Animator? Take our career test to find out how you match with this and over 800 other careers.
Take Free Career Test
What is a Multimedia Animator?
Also known as: Multimedia Artist.
A multimedia animator creates animation and visual effects for television, movies, video games, and other media. They create two- and three-dimensional models and animation. Although most multimedia artists are self-employed, some work directly for the motion picture and video industry. They often work long hours, especially when facing deadlines.
What does a Multimedia Animator do?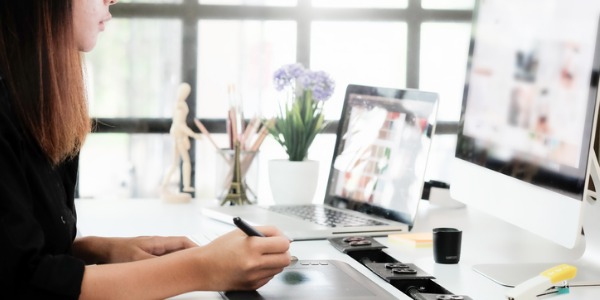 Multimedia animators typically do the following:
Create graphics and animation using computer programs and illustration
Work with a team of animators and artists to create a movie, game, or visual effect
Research upcoming projects to help create a realistic design or animation
Develop storyboards that map out key scenes in the animation
Edit animation and effects based on feedback from directors, head animators, game designers, or clients
Meet with clients, head animators, games designers, and directors to review deadlines and development timelines
Multimedia animators often work within a specific type of animation. Some focus on creating animated movies or video games. Others create visual effects for movies and television shows. Visual effects, also called computer-generated images (or CGI), include creating animation from images of actors performing, or designing scenery or backgrounds for locations. Animators can further specialize within these fields. Within animated movies and video games, artists often specialize in characters or scenery and background design. Video game artists may focus on 'level design'; creating the look, feel, and layout for the levels of a video game.
Usually, multimedia animators work in teams to develop a movie, visual effect, or electronic game. Each animator works on a portion of the project, eventually the pieces come together to create one cohesive animation.
Some multimedia animators create their work primarily using computer software or by writing their own computer code. Many animation companies have their own computer animation software that artists must learn to use. Other animators prefer to work by drawing and painting by hand and then translating that work into computer programs. Some multimedia artists use storyboards, which look like a comic strip, to help visualize the final product during the design process.
Find your perfect career
Would you make a good multimedia animator? Sokanu's free assessment reveals how compatible you are with a career across 5 dimensions!
Take the free career test
What is the workplace of a Multimedia Animator like?
Multimedia animators often work from home. Some work in motion picture or video game studios. They often work long hours; it is not unusual for them to work 50-hour weeks, particularly when there are tight deadlines. When deadlines are approaching, they may work nights and weekends as well. Animators need to be able to keep up with the long hours and challenging work.
Jobs
| Title | Company | Location | Info |
| --- | --- | --- | --- |
Collections With This Career
Finding a job that allows creative individuals to be creative and make money at the same time can make all the difference in their lives. Read More

Career Technical Education (CTE) is preparing students of all ages to help drive America's success and vitality, providing students with the academic and technical skills, knowledge and training necessary to succeed in future careers and to become lifelong learners. Read More

A collection of careers perfectly suited to artistic and creative people. Read More

The most common careers people pursue after attaining a Fine Arts degree. Read More
Find your perfect career
Would you make a good multimedia animator? Sokanu's free assessment reveals how compatible you are with a career across 5 dimensions!
Take the free career test
Close ×
Have you checked your email?
We emailed you a login link when you signed up, so you likely don't have or need a password. Just click the link to log back in at any time.
If you're still having trouble logging in, try the link below or contact our support team.
Reset Password