What does a Surgeon do?
Would you make a good Surgeon? Take our career test to find out how you match with this and over 800 other careers.
Take Free Career Test
What is a Surgeon?
A Surgeon is a specialized type of Doctor. Also known as: Surgery Specialist, General Surgeon.
Surgery is a medical treatment that involves the cutting of a body, whether that of a human or an animal, in order to repair and diagnose internal problems. A surgeon is the physician who cuts the human body for the purpose of removing diseased tissue or organs, to repair body systems, or to replace diseased organs with transplants.
Surgeons can be general surgeons and perform all types of surgery, or they can be specialized, such as heart surgeons or brain surgeons. Surgeons may be physicians, dentists, podiatrists or veterinarians.
What does a Surgeon do?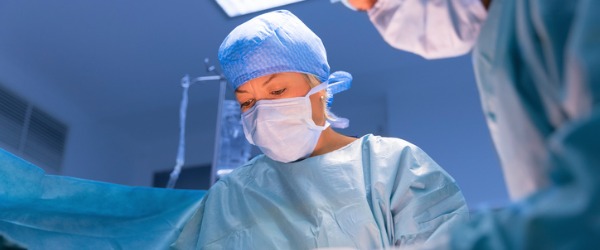 Surgeons operate on the human body in the event of illness, injury, or disease. Sometimes surgeries are performed to correct problems in the body or to explore a cause of internal bleeding. Surgeons can perform any number of different surgical procedures on the body.
Surgery involves the cutting into the body to repair, replace, or diagnose disease. Surgeons carry out the procedures and are in charge of all aspects of the surgery process. They oversee the surgical technicians and they assistant in the operating room to be sure that all standards of care and safety are followed.
Surgeons perform invasive surgeries and minimally invasive procedures. They perform surgeries that last minutes or hours. Some surgical procedures are quite extensive and tedious, while others are small procedures that require little surgery procedure.
Areas that surgeons can work in include:
Surgeons who specialize in a particular area of study perform only that type of surgery. A specialist often has many years of experience performing a certain type of surgery and they choose to limit their career to that particular type.
It is important that the surgeon fully understand all of the aspects of the tools used when performing surgery. Since human life is at risk, they must be alert and on guard at all times. Surgeons must be prepared for all types of emergency situations and be able to carry out lifesaving initiatives at any time during an operation.
Surgeons work with all types of tools, from scalpels to calipers. They have various types of tools available to them to perform surgeries on patients. This job also requires that the surgeons oversee the administration of medications as needed throughout the surgery. A surgeon must be knowledgeable of the various types of medications used and the potential reactions when he or she operates on a patient.
Find your perfect career
Would you make a good surgeon? Sokanu's free assessment reveals how compatible you are with a career across 5 dimensions!
Take the free career test
What is the workplace of a Surgeon like?
The workplace of surgeons is primarily in the operating room. They also meet with patients in an office and in their hospital rooms as well. Surgeons are on their feet for many hours at a time. A day often begins very early in the morning performing surgeries. They may have rounds that are done in the evening where they go around and check on their patients.
Emergency surgeries do happen, so surgeons are often on call even on their scheduled days off. The life of a surgeon is often very tiring with little personal time. Surgeons often forgo their own personal and family life for the satisfaction of helping their patients.
Jobs
| Title | Company | Location | Info |
| --- | --- | --- | --- |
Collections With This Career
Careers in the field of health pay very well. In fact, most of the highest paying jobs in the world are related to health. Read More

These are the careers with the highest paying jobs for investigative people with bright minds. Read More

These careers require a high level of Work Style Combining Accepting Criticism with Stress Tolerance. Read More

A collection of careers that require initiative and dedication in order to be successful at. Read More

These careers require a high level of Attention to Detail. Read More

A collection of careers for people who need to feel a sense of a achievement from their work. Read More

A collection of careers perfectly suited to people who like being recognized for the work they do. Read More

Discover careers for people who need Good Working Conditions. Read More

Discover careers that are good for people who like Judgment and Decision Making. Read More
Find your perfect career
Would you make a good surgeon? Sokanu's free assessment reveals how compatible you are with a career across 5 dimensions!
Take the free career test
Close ×
Have you checked your email?
We emailed you a login link when you signed up, so you likely don't have or need a password. Just click the link to log back in at any time.
If you're still having trouble logging in, try the link below or contact our support team.
Reset Password