What does a Model do?
Would you make a good Model? Take our career test to find out how you match with this and over 800 other careers.
Take Free Career Test
What is a Model?
Also known as: Art Model, Plus-Size Model, Pin-Up Model, Parts Model, Fitness Model, Petite Model, Spokesmodel, Promotional Model, Promo Model, Glamour Model, Print Model, Commercial Model, Runway Model, Catalog Model, Fashion Catalog Model, Editorial Fashion Model, Fashion Model, Figure Model.
Models pose for artists, photographers, or customers to help advertise a variety of products, including clothing, cosmetics, food, and cars. Having the right look and talent is inherited genetically. The other part of modeling is knowing what to do, how to market yourself, and deliver what the client needs. Professional models constantly look good in front of a camera, show the expression(s) needed on cue, show up on time, and make the shoot go quickly, efficiently, and successfully. The part after the genetics is what makes a professional model and leads to a career in modeling.
What does a Model do?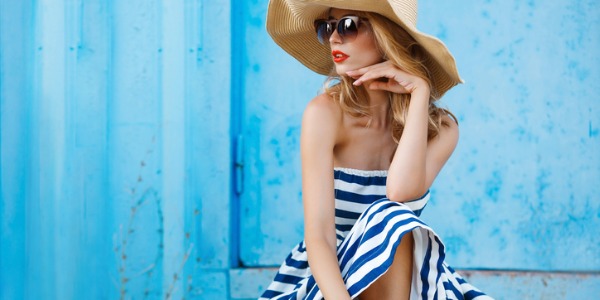 Models are hired by companies to advertise their clothing or product by way of magazines, television, newspapers, catalogues, billboards, and online. Print models participate in photo shoots, in which they pose for photographers. Models change their posture and facial expressions to capture the look the client wants. The photographer usually takes hundreds of pictures of the model in different poses and expressions during the photo shoot.
Models also pose live in a variety of locations. At fashion shows, models stand, turn, and walk to show off clothing to an audience of photographers, journalists, designers, and garment buyers. In retail establishments and department stores, they display clothing directly for shoppers and may be required to describe the features and prices of the clothing. Other models pose for sketch artists, painters, and sculptors.
Models typically do the following:
Pose for artists that are taking photos, or creating paintings or sculptures
Promote products in commercials
Display clothing, such as dresses, coats, underclothing, swimwear, and suits, for a variety of audiences and in various media
Display accessories, such as handbags, shoes, and jewelry
Promote beauty products, including fragrances and cosmetics
Work closely with photographers, hair and clothing stylists, makeup artists, and clients to produce a desired look
Wear designers' clothing for runway fashion shows
Create and maintain a portfolio of their work
Travel to meet and interview with potential clients
Conduct research on the product being promoted—for example, the designer or type of fabric of a particular article of clothing
Almost all models work with agents, who provide a link between them and clients. Clients often prefer to work with agents, which makes it very difficult for a model to pursue a freelance career. Agents look for "fresh faces," advise and train models, and promote them to clients in return for a portion of the model's earnings. Models may also work with hair stylists and makeup artists to prepare for photo shoots or fashion shows. The stylist and makeup artist may touch up the model's hair and makeup, and change the model's look throughout the event. Models might sometimes be responsible for applying their own makeup and bringing their own clothing.
Models spend a considerable amount of time promoting themselves by putting together and maintaining portfolios, printing composite cards, and travelling to meet potential clients. A portfolio is a collection of a model's previous work and is carried to all client meetings and bookings. A composite card contains the best photographs from a model's portfolio, along with his or her measurements.
Because advertisers often need to target specific segments of the population, models may specialize in a certain area. For example, petite and plus-size fashions are modelled by women whose size is, respectively, smaller and larger than that worn by the typical model. "Parts" models have a body part, such as a hand or foot, particularly well suited to model products such as fingernail polish or shoes.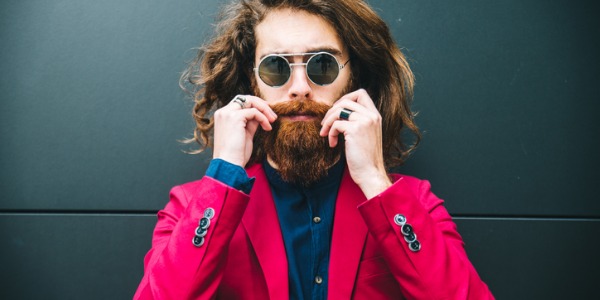 Find your perfect career
Would you make a good model? Sokanu's free assessment reveals how compatible you are with a career across 5 dimensions!
Take the free career test
What is the workplace of a Model like?
Models work in a variety of conditions, from comfortable studios and runway fashion shows to outdoors in all weather conditions. Schedules can be demanding and stressful, although some models may enjoy the frequent travel to meet clients in different cities. Many models work part time, often with unpredictable work schedules. They must be ready at a moment's notice to attend photo shoots or shows. Most models have periods of unemployment.
Jobs
| Title | Company | Location | Info |
| --- | --- | --- | --- |
Collections With This Career
Discover careers for people who are interested in Beauty & Style. Read More

You know you must pay the bills but you don't want to live a life without adventure, constant change or new experiences. Maybe your aspirations—mixed with your aptitudes—are more suited for a bohemian career path. Read More
Find your perfect career
Would you make a good model? Sokanu's free assessment reveals how compatible you are with a career across 5 dimensions!
Take the free career test
Close ×
Have you checked your email?
We emailed you a login link when you signed up, so you likely don't have or need a password. Just click the link to log back in at any time.
If you're still having trouble logging in, try the link below or contact our support team.
Reset Password